The Three Caballeros by Rebel and Malice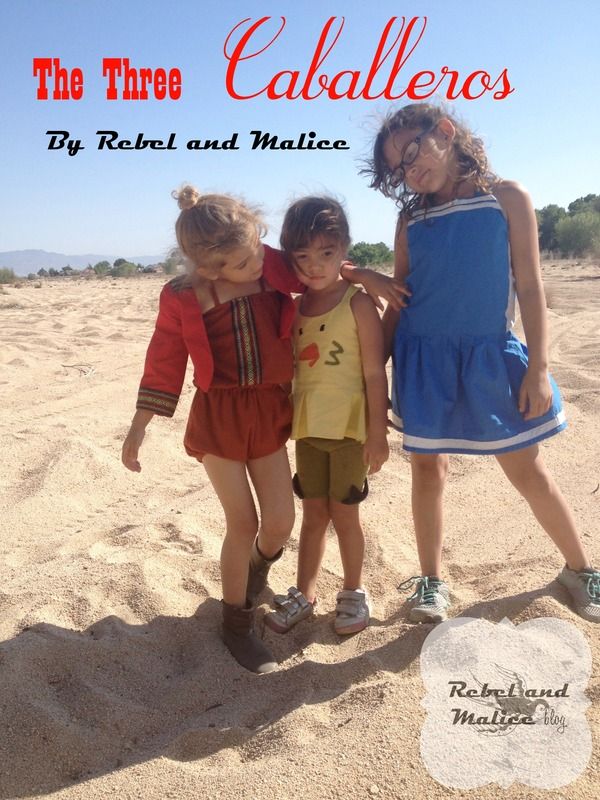 Hi I am Melissa from Rebel and Malice and I could not be more excited for this season of Craftingcon. As a resident of Southern California, Disney sort of becomes a way of life. I enjoy from the movies aspect, and have a slight obsession with the older Disney movies. Lots of thoughts went though my mind before I settled on The 3 Caballeros. If you don't remember this one, Donald Duck was the star and and it is a birthday celebration where he is taken to Brazil and Mexico with a rooster and parrot. It is one of my favorites! The kids got introduced to it, and just love it (which is always a win for mom) You have to hear their songs! That is always my favorite part.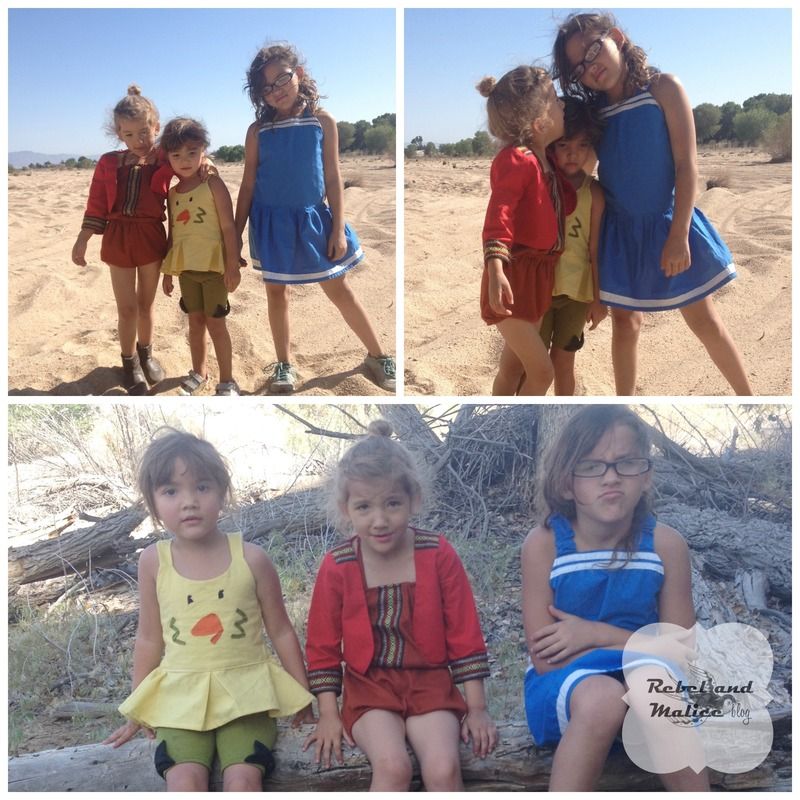 I have 3 very vibrant and unique daughters, so I thought this was the perfect opportunity to get all 3 involved in a post together. My oldest picked Donald Duck, and I decided to self-draft a dress (which almost ended up in disaster!) It started as a drop waist sundress, but I messed up the measurements and it was too tight, so it got switched up a little bit. I added the white bias trim to mimic Donald's signature sailor look.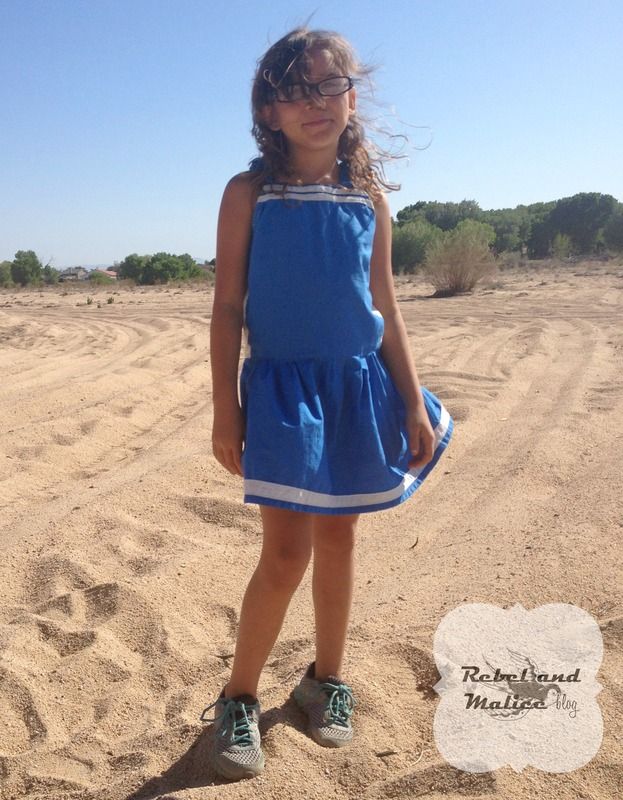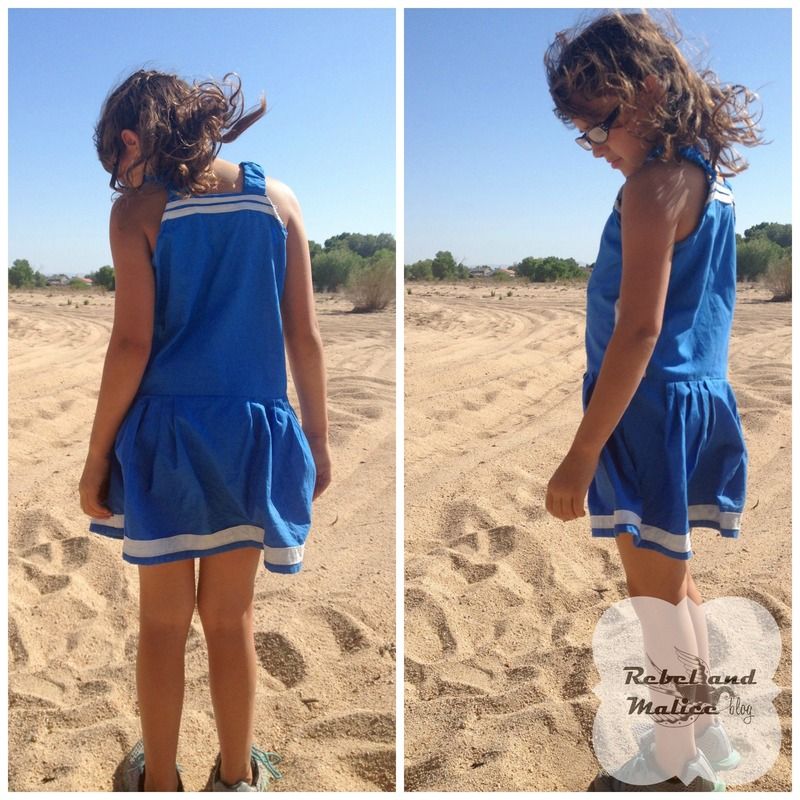 The next look was chosen by the middle child, and she picked Panchito. Mostly because he has a gun and is red, her favorite color. Oh, she also said he is Mexican and so are we. Totally not discriminatory haha. For her look, I used the bottoms of the City Girl Romper and the Lakeshore Crop Jacket, both from Lil Luxe. I added a straight and loose bodice to the romper and used this trim I have been saving as an accent and nod to the mexican heritage. For the jacket, I left off the collar and cuffs, rounded out the front and used the trim for the shoulders and arms. The sunsuit was a rust baby knit and the bolero was red cotton.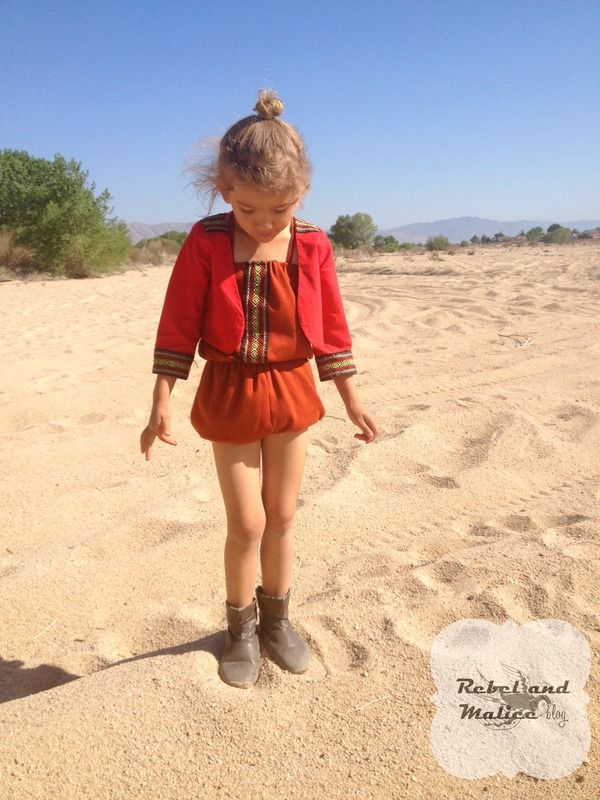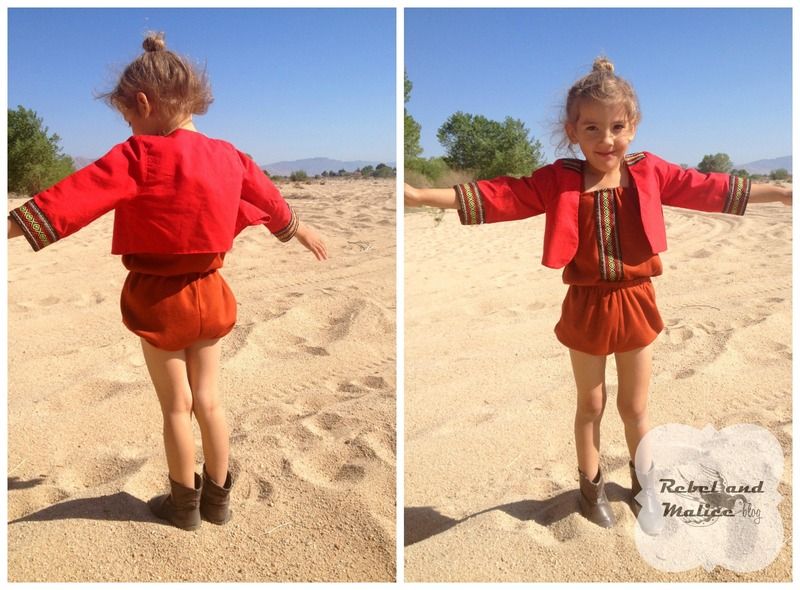 Last one is the baby, who got Jose from Brazil. She was happy because hers has a face. I used the Hummingbird Dress from Rabbit Rabbit Creations and lengthened the bodice to be longer, and then added a fun peplum which was rectangles with a pleat and then half circles to the side for a flounce. I also modified the back to be a racerback. For the bottoms, I used the short length of the Bow Tie leggings from Bella Sunshine Designs. The top was made with a yellow cotton woven and the shorts were a green sweater knit with leftover scrap from a t-shirt for the bows.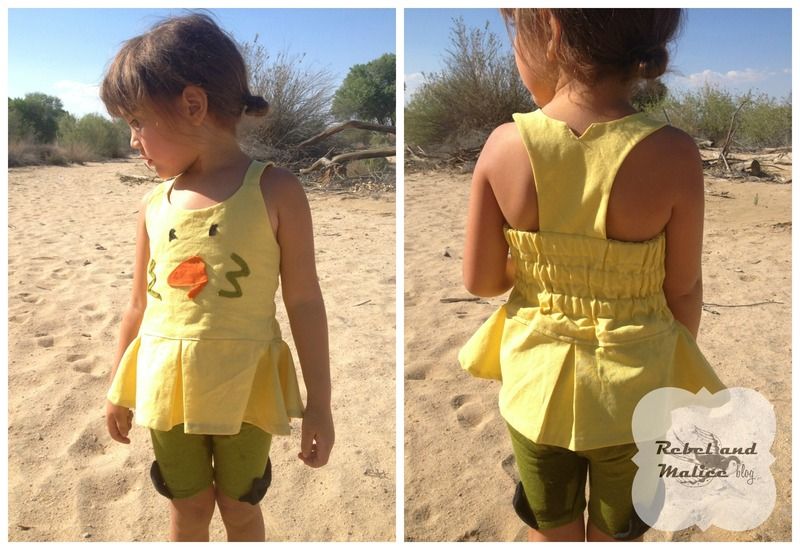 I had so much fun creating these individual looks. Thanks for letting me join in!